I'm not sure what I expected out of this in the first place other than an expensive lesson, this is a scam that Joanne would be proud of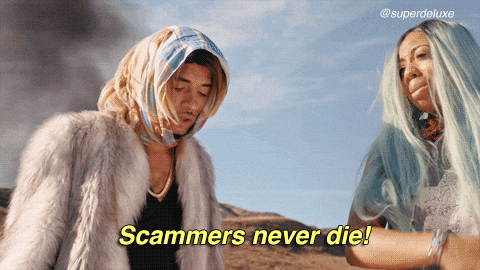 via GIPHY

This particular set doesn't seem to be available anymore, but there's a similar one at Sephora. I had to bear the extra collective ancestral guilt for buying ingredients readily available in any Chinatown, sold by a non-Chinese business at 10x the markup.
I dunno about you, but I love it when the marketing pitch on my food overlaps with the vocabulary of 15th century magicians trying to conjure up the philosopher's stone

Zizyphus = jujubes, astragalus = 黄芪, and polygala = milkworts, I'm surprised they didn't just use all latin names for full ~e x o t i c i s m~.
They ended up doing fuck all (if they actually worked I'd have no problem saying that); they all taste like very mild generic Chinese medicine. I actually brew a pot of Chinese medicine congee every week (nothing crazy, just general ingredients – goji berry, lily petals, black sesame and tons of other things) so I can definitively say from anecdotal experience that this, in comparison, doesn't do shit and the markup is the insult cherry on top of the injury sundae ¯_(ツ)_/¯
You can pretty walk into any Chinese Medicine pharmacy, tell them the ingredients you want (or have them do a blend for you, whether for a specific symptom or general wellness) and they'll grind it for you. Shout out to the founder though (and this is probably all you need to know about her), who knows exactly what she's doing: catering to the precise demographic who wants to comfortably buy into the mysticism of "Oriental" ingredients and practices, but sterilized and stripped down so they're not burdened with the inconvenience of having to acknowledge the people and culture behind it. 💅🏼

A batch of potato chip cookies, which I'm convinced does much more for my wellbeing
Going through Zhang Yi Mou's filmography and he had such a knack for picking lead actresses, Gong Li and Zhang Ziyi are basically once-in-a-lifetime 😍

If you read this the way I did, we'll get along juuuust fine
MMK by WK? lmaooo, also what the hell did JK Rowling ever do to you?!